Testimonials
"The Bullard Company was an excellent choice to fabricate the loading rack structure. They were very helpful in delivering portions of it early to enable us to proceed with the construction and get back on schedule. I don't know how many tons of steel I have installed over the last thirty years. I do know that I have never installed anything this large and complicated that has fit together as well as this structure. I believe that they deserve our compliments and our gratitude."



- Bobby P. Johnson
Project Services Inc.
"We do have a very nice looking loading rack...The Bullard Company is more than welcome to use us as a future reference."



- T.L. Maddox
Seminole Gas Company, LLC
"...We have been pleased with the performance of your entire organization, from estimating, through mechanical and electrical construction, billing, and follow-up. You have an excellent organization and the pride and dedication of the employees shines through."



- M.L., Project Engineer
Dow Chemical
"The guys did a great job... They followed all safety rules and procedures while on site…You did a great job."



- W.S., Project Engineer
Certainteed
"I would like to convey my appreciation for your work on our Rock Dryer Feed Bin Project..."



- J.S., Project Engineer
USG
"I would like to commend your crew that worked for me during our Kiln #2 outage... Your people gave me 100% co-operation and effort during the entire outage..."



- M.W., Process Engineer
Dundee Cement
"I just wanted to let you know about your team sent down to Nederland, Texas. They are top notch. Your team of employee's; Jamie, John, and Bo did a GREAT job for me. They were very professional, hard working, and most important SAFE. We allowed you a ten day window for the job and your employee's completed the job in just four days. This was a hassle free job thanks to your crew. I enjoyed working with them and would do so again anytime. This is why your company is a HALLMARK in the industry."



- Dale W. Montgomery, Mechanical Inspector
Sunoco Logistics
"Your crew did an outstanding job on the heat exchanger weld repairs. Please pass on my appreciation and a job well done!"



- Mark Skinner, Facility Coordinator
CertainTeed Corporation
Transfer Additive Injection Skid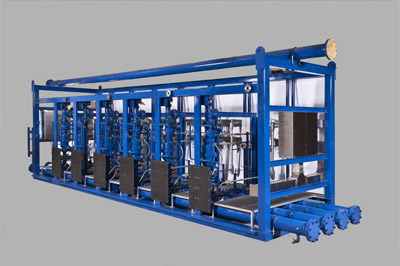 This Lane Additive Pre-Fabricated Skid is a metering, blending and top truck load out skid.