Want to Partner with Bullard?
Bullard Company is rapidly expanding and actively looking for new distributors and sales representatives.
When you are a distributor for Bullard Company, you are a distributor of quality fabricated products, contracting services, and a group of innovative engineers that seek challenges that need solutions. It is the combination of our three spheres (fabrication, construction services, and engineered solutions) that will separate you from the competition.
Also, as part of our commitment to our partners, we actively market our company's products and services throughout numerous mediums to both generate leads and create brand awareness.
Social Media: Our company reaches out to users of our produts and services through postings on Facebook, Twitter, Google Plus, and LinkedIn.
Website: We have recently launched a new company webste that is user-friendly and provides our visitors with easy access to our various fabricated produts, construction services, installation services and partners.
Trade Shows: We currently attend and exhibit at the ILTA Trade Show. In addition to ILTA, we are actively researching other regional and national trade shows that support our sales efforts.
If you are interested in learning more about our Distributor program, please contact our Sales and Marketing Director, Jim Rakestraw today.
For a list of some of our current distributors, representatives and partners, click here.
Alternate Fuels Silo Project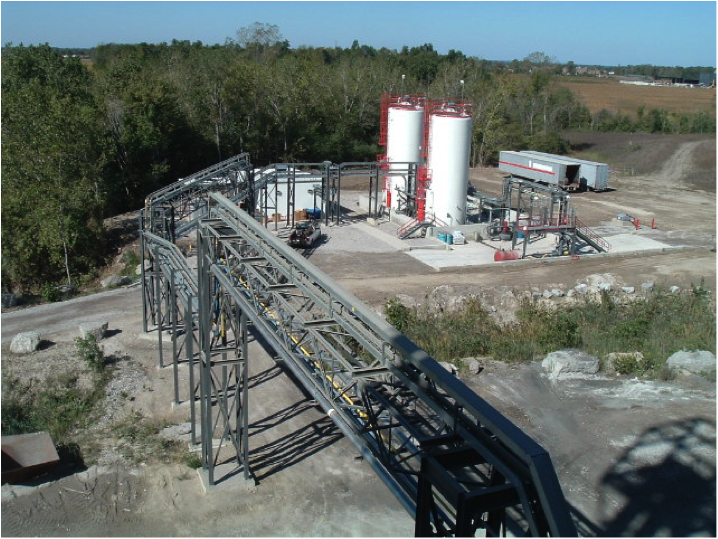 In this turnkey project - Bullard Company poured foundations and containment, set silos, erected structural steel supports and pipe bridges, installed piping, insulation and controls.