Pipe Spool
Bullard Company offers pipe spool design, fabrication and installation capabilities for placement in pipe racks, pipe bridges and modular loading racks. We fabricate various pipe sections in our shop per customer specifications and deliver to your location. We are a certified ASME section 9 pressure pipe fabricator. Our pipe welding capabilities include carbon steel, stainless steel, various steel alloys, copper and aluminum.
Related Projects
Photos
« Back to Products
Adhesive Blending Equipment Relocation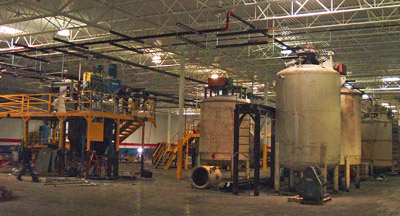 Bullard Company relocated access platforms, pipe and storage tanks from Dayton, OH to Taylor, MI.