Safe Access Equipment Installation
Bullard Company provides complete turn-key installation services for our safe access equipment. This gives our customers peace of mind knowing that all design, fabrication and installation is done "in-house" by Bullard Company employees. Here are the services we offer:

• Demolition
• Foundations
• Assembly of steel structure(s)
• Electrical
• Pipe installation
Modular Rail Car Access Platform with Pipe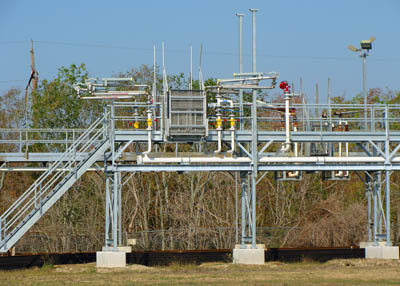 Bullard Company is the only safe access equipment company able to reduce costs and installation risk by adding pre-installed pipe to an access platform.