Bullard Company is an exhibitor once again at the 39th Annual ILTA International Operating Conference & Trade Show
June 4, 2019

Bullard Company proudly returns June 4th & 5th to ILTA's Annual International Operating Conference & Trade Show. The event takes place once again at the George R. Brown Convention Center in Houston, TX where ILTA offers terminal industry professionals the opportunity to gather valuable information about the industry by offering a chance to network with their peers, share best practices, find solutions and learn about the latest in equipment and technology. In addition, attendees can hear from more than 340 companies at ILTA's 2019 trade show. The event dates are June 03-05. For more details please check out our Website or stop by Booth #207 to talk to one of our team members.
Blog Archive
Related Topics
« Back to Blog
Adhesive Blending Equipment Relocation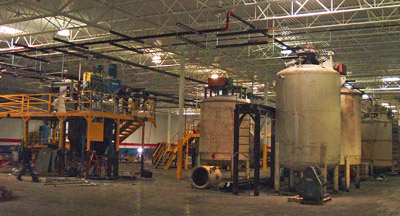 Bullard Company relocated access platforms, pipe and storage tanks from Dayton, OH to Taylor, MI.