Bullard Company would like to invite you to stop by booth #207 at ILTA's 37th Annual Conference and Trade Show
June 7, 2017

As a leading supplier of Safe Access Equipment in North America, the Bullard Company would like to invite you to stop by booth #207 at ILTA's 37th Annual International Operating Conference and Trade Show in Houston, Texas. We will have experts on hand to discuss your safe access equipment needs and how we can provide an efficient and cost effective solution for your project.
Trade Show Dates & Times:
Tuesday, June 13, 2017 / 1:30 p.m. - 6:00 p.m.
Wednesday, June 14, 2017 / 9:00 a.m. - 2:00 p.m.
Location:
Houston, TX - George R. Brown Convention Center in Exhibit Halls A&B
Blog Archive
Related Topics
« Back to Blog
Adhesive Blending Equipment Relocation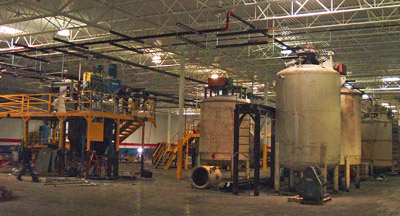 Bullard Company relocated access platforms, pipe and storage tanks from Dayton, OH to Taylor, MI.