Bullard Company is exhibiting at the 36th Annual ILTA International Operating Conference & Trade Show
May 17, 2016

Bullard Company is looking forward to seeing old friends and meeting new clients at ILTA's 36th Annual International Operating Conference & Trade Show held May 23-25 in Houston, Texas. We will be continuing our tradition of reviewing clients projects and then providing a solution that will include the highest quality safe access equipment at the most economical prices. Whether you are in need of equipment to load one or one hundred railcars, one truck or two, or if you're transloading product between trucks and railcars, we are here to help! For more details please check out our website or stop by booth #850 to talk to one of our team members.
Blog Archive
Related Topics
« Back to Blog
Modular Rail Car Access Platform with Pipe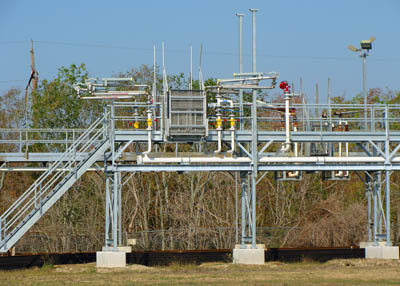 Bullard Company is the only safe access equipment company able to reduce costs and installation risk by adding pre-installed pipe to an access platform.